Hiking in Los Angeles is more than just a workout. With stunning topography and a unique view of the ocean, mountains, forest, and city, LA features hikes as recognizable and coveted as the city's celebrity residents. The Westside, which includes superstar neighborhoods like Malibu, Bel Air, Beverly Hills, and Venice Beach, contains some of the city's most beautiful hikes. Follow this definitive guide, and you'll wander the area's most spectacular trails like an LA native.
1. The Grotto Trail

Malibu is known for scenic vistas, and sweeping views of both the ocean and mountains, so it's no wonder this iconic LA town makes the list more than once. Featuring a hidden cave and a dramatic waterfall, The Grotto Trail is like something out of a movie. Three and a half miles round trip, the path takes you through an open meadow of wildflowers before descending into the canyon. To reach the base of the falls, hikers must scramble over massive rocks inside the grotto. Wandering down is easy, but the return trip is an uphill climb, so bring some water and prepare for a little sweat. Insider tip: head to the Circle X Ranch campground for parking and easy access to the trailhead.
2. Los Liones Canyon

Pacific Palisades is one of the Westside's most affluent areas, and Palisades real estate is renowned for elegant, beachy luxury. Less known is the Los Liones Canyon trail, one of the most picturesque walking trails in Los Angeles. After about a mile of lush ivy-covered pathways, this scenic spot delivers breathtaking views of Malibu, the Palisades, and the Pacific. Fresh sea breezes and a short, cool trek make Los Liones the perfect pre-brunch outing.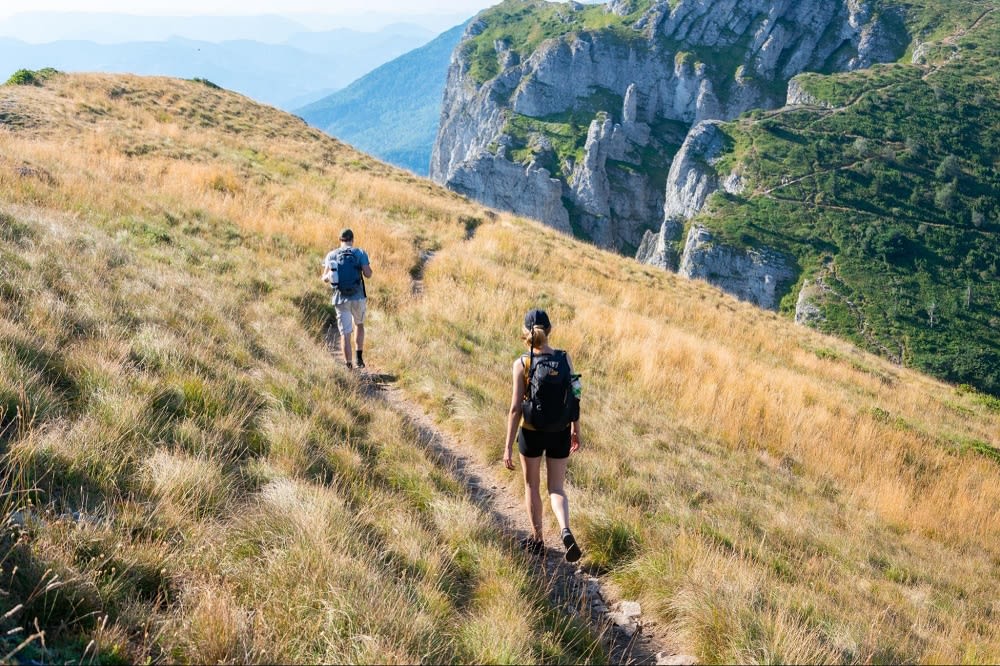 3. Mishe Mokwa Trail

Almost seven miles, the moderately challenging Mishe Mokwa loop trail takes about three and a half hours to complete — but you may want to allow extra time for taking in the gorgeous Malibu beauty. Open year-round, this popular spot attracts quite a few hikers and their canine pals. Insider tip: make your way to the summit, nestled high in the Santa Monica Mountains, and you'll get to sign your name in the registry of successful Mishe Mokwa hikers.
4. Temescal Canyon Park

Wind your way up to the top of Temescal Canyon in the Palisades, and you'll be rewarded with an epic panoramic view of Los Angeles. The Temescal Canyon Trail is kid-friendly and beautiful, with fields of wildflowers and a fair amount of shade to keep hikers cool. Dogs are not allowed on the trail, so pups will have to sit this one out.
5. LMU Running Trail

One of the Westside's best-kept secrets, the LMU Running Trail is located just off Lincoln Boulevard. With views of Playa Vista and the Pacific, this hidden gem offers a tranquil respite from busy city life. Quiet and never crowded, the LMU Running Trail is the perfect place for a little off-leash run with the pups or a serene after-work walk.
6. Point Dume Cove Trail

Take it easy with the flower-filled Point Dume Cove Trail. At less than a mile and a half, this pretty path is a light, quick walk made for those who love to stop and smell the wildflowers. Once you've finished wandering, head down to the water — the trail offers beach access and showcases the best of Southern California's wild beauty.
7. Solstice Canyon

Take the Pacific Coast Highway to Corral Canyon Road, and you'll find yourself at Malibu's famous Solstice Canyon. The Solstice Canyon loop trail offers a shady stroll, and the perfect spot to picnic, while the Rising Sun Trail challenges hikers with a more strenuous path. Keep your eyes open for woodpeckers, lizards, and red-tailed hawks, and make sure to keep going all the way to the waterfall — it's worth the effort.
8. Ballona Wetlands Trail

Just outside Culver City, the Ballona Wetlands Trail is a short and sweet out-and-back walk. An easy jaunt, the Wetlands trail is a popular spot for bird watching, meaning dogs need to stay home for this one. Go on a Sunday morning, and make sure to stop in at the nearby Mar Vista Farmers' Market for a latte and freshly baked pastries.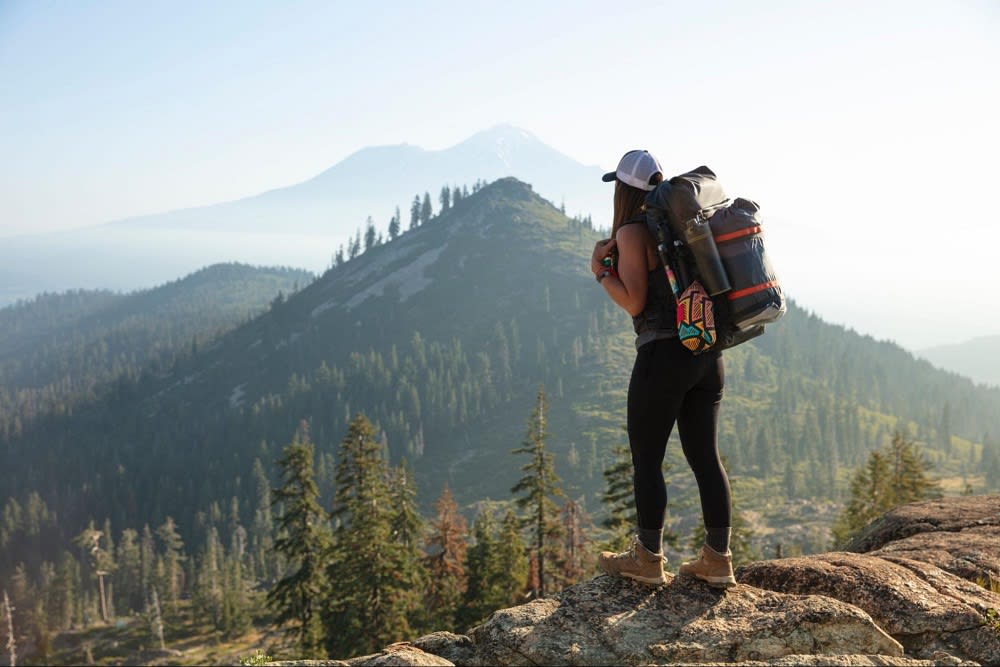 9. Franklin Canyon Reservoir

Beverly Hills is best known for Rodeo Drive and Real Housewives drama, but this glamorous area sports a few terrific hikes. The Upper Franklin Canyon Reservoir in Franklin Canyon Park offers an easy, scenic hike for all fitness levels. Once you've explored the wild beauty of Beverly Hills, head over to the neighborhood's world-class culinary scene and have lunch at one of LA's hottest new bistros.
10. Venice Canals Walkway
While not strictly a hike, the Venice Canals Walkway is certainly a must-see walking destination in Venice Beach. Created in the early 1900s to mimic Italy's famous watery city, the Venice Canals Walkway is a quiet, picturesque spot featuring footbridges crossing over the canals, small docks, colorful canoes, and whimsical homes. Head out for an adventure in the soft, early morning light or at dusk for the most spectacular views. Better yet, contact
Campbell Wellman Properties
to explore Venice real estate and find a stunning canal home of your own.
11. Oxford Basin Nature Loop

Of all the things to do in Marina del Rey, one of the most relaxing is wandering the Oxford Basin Loop. Short and simple, this lovely path is less than a mile and takes just about 10 minutes to complete. Perfect for a quick breath of fresh air or a meditation break, this pretty place is a quiet sanctuary for bird-watching, biking, or spending quality time with your (leashed) pup.
Moving to LA? Work with Campbell Newman Properties
West LA is home to not only awe-inspiring hiking trails but also some of the city's most sought-after real estate. Whether you're looking for a leisurely spot for a Sunday morning stroll, houses for sale in Venice Beach, Mar Vista real estate, or Palisades townhomes,
Colin Wellman
and
Todd Stein
of
Campbell Wellman Properties
are available to guide you to your dream home on the Westside.