In a neighborhood with long-established dining meccas, such as Spago, Tempura Endo, and Nozawa Bar, you would not expect any newcomer to the scene to be recognized. These luxury hotels cater to the dining needs of the affluent Beverly Hills locals and visitors, so why would they try any other?


Yet, there is no shortage of restaurants that open and become very popular in only a few weeks, to the point of being considered among the finest restaurants in Beverly Hills.


There is something special about these restaurants, so it makes sense to want to drop by now before the word gets out and it becomes impossible to get a reservation to see what the hype is all about.


We've compiled this guide that lists the top seven hot new restaurants in Beverly Hills to help you find these newcomers. Our list confines itself to restaurants opened not older than a few months ago.
1. La Ong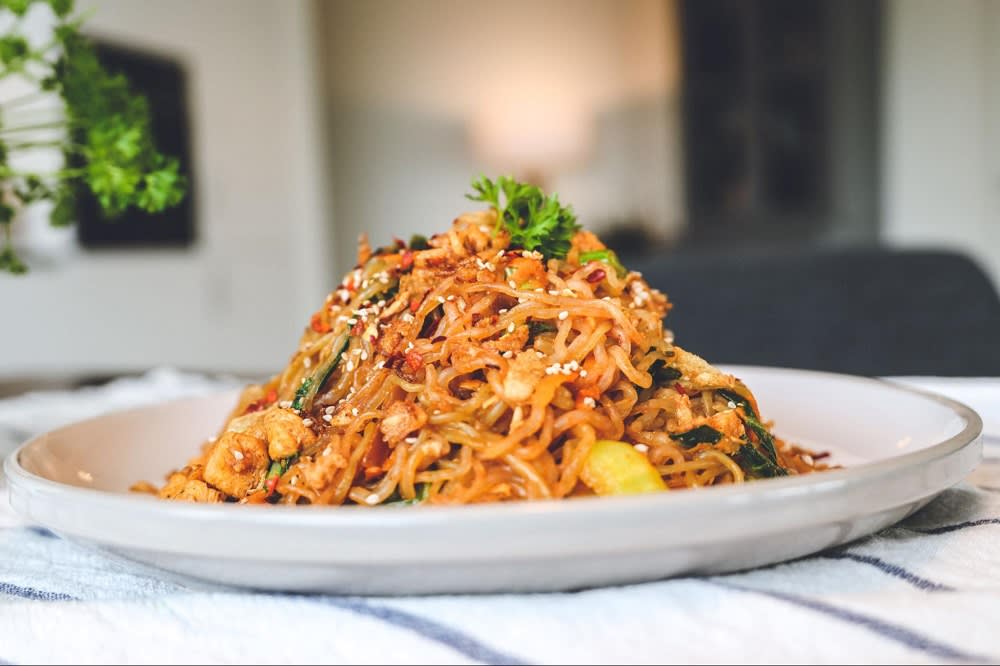 La Ong opened its doors in April 2022 and has quickly risen in popularity as the best Thai food in Beverly Hills and Los Angeles. This hidden gem has high-quality, delicious, and fresh recipes that are served by a kind, friendly, and lovely staff. The environment has a cool, modern feel to it, with relaxing tunes playing in the background.
You can drop by its location at 9632 S Santa Monica Blvd, in the old Joe and the Juice next to Le Pain Quotidien and across from Sprinkles, for the delicious spicy Thai chicken wings coconut soup, crab fried rice, Pad-Thai, and several other stand-out dishes. It's even better because several of their dishes are gluten-free.


They serve large portion sizes, and you have the option of sitting inside or outside the restaurant.
2. Mother Tongue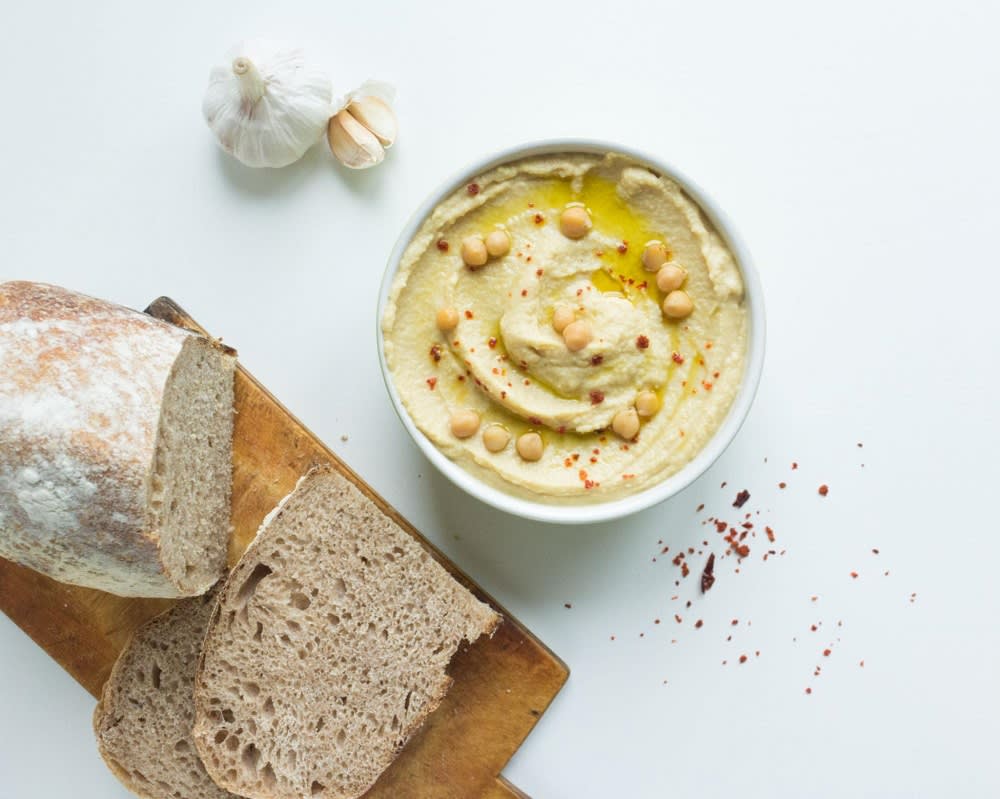 Mother Tongue was opened in June 2022, and if the reputation it has gained in the few weeks it has been operational is something to go by, soon, it will be near impossible to get reservations.
It can be a bit hard to get to
Mother Tongue
, and you will have to go behind the Heimat building through an alley and take an elevator to the top floor. But it's worth the hassle, especially for people who like taking pictures.
This pink and gold indoor/outdoor rooftop restaurant has a modern, trendy, intimate, and feminine ambiance. All the servers have matching gold shoes for some sparkle. You won't stop taking pictures all day.


Some of the foods you can try include beet hummus, whipped avocado, steak tartare, agua chiles, and Harry's berries for dessert. You can also explore their full bar. The service staff feels like family and are kind and generous. Its location on the 4th floor gives you amazing views of the sunset if you time it just right.
3. TukTuk Thai Sawtelle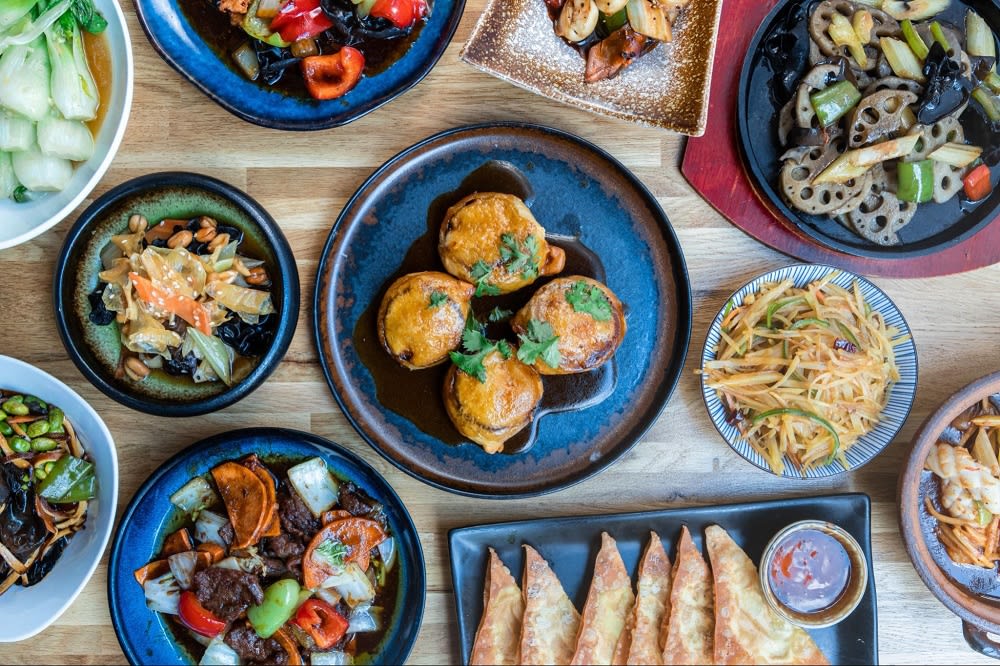 TukTuk Thai was reopened in March 2022 at 1640 Sawtelle Blvd., next door to Tea Mug boba, at the North end of Sawtelle Japantown, after serving in their previous location on Pico Boulevard for a little over two decades. So, it already had a strong reputation going into Beverly Hills, and it looks like it has maintained it.
This luxury restaurant may be small, but it has an indoor and outdoor space that can accommodate about 50 diners. The ambiance is nice, with red lighting, colorful mural art walls, and relaxing music playing in the background.


The menu here is to die for, with classics such as crab fried rice, pad Thai, larb, green papaya salad, pork belly, and several other mouthwatering dishes that you have to try. There are three levels of spice: mild, which most people can handle; hot, which is challenging; and Thai fire, which is only for the most daring. At the moment, they only serve non-alcoholic drinks.
4. Hilo Sushi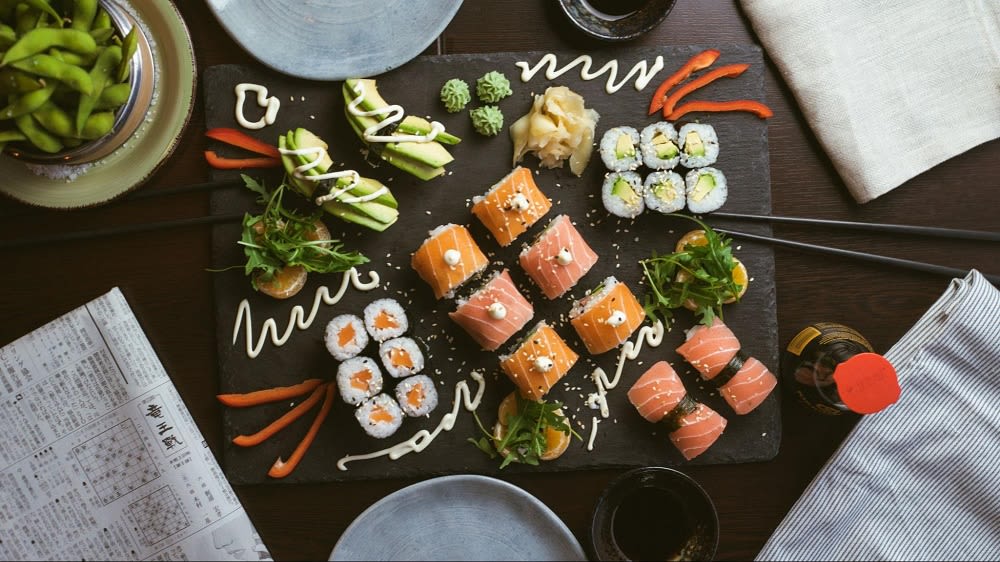 Hilo sushi was opened in June 2022, and in a few short weeks, it has been considered by many the finest sushi restaurant in the city. This is because it is run by Chef Hilo, who used to run The Fish House for years.
While many luxury restaurants have become popular for their environments, ambiance, and whatnot, Hilo sushi is loved for its amazing foods and dishes.


Chef Hilo flies in fish from different countries, so you can expect unique and savory flavors. He will gladly tell you if you ask, but I doubt you can keep track of all the countries he gets them from - Italy, Fiji, Hawaii, Faroe Island, Tahiti, and many others.


You can treat yourself to the Omakase dishes such as Hawaiian Kahal, Opakapaka, Fiji albacore, Australian ocean trout, and an amazing Tahiti longfin tuna. This is the best spot in Beverly Hills if you consider yourself a sushi fanatic.


And it's not just the food, but also the staff. Chef Hilo is a funny and gregarious individual, almost as if he was an entertainer in his past life. You can sit at the counter and converse with him as he makes your epic meal.
5. Osteria Del Fornaio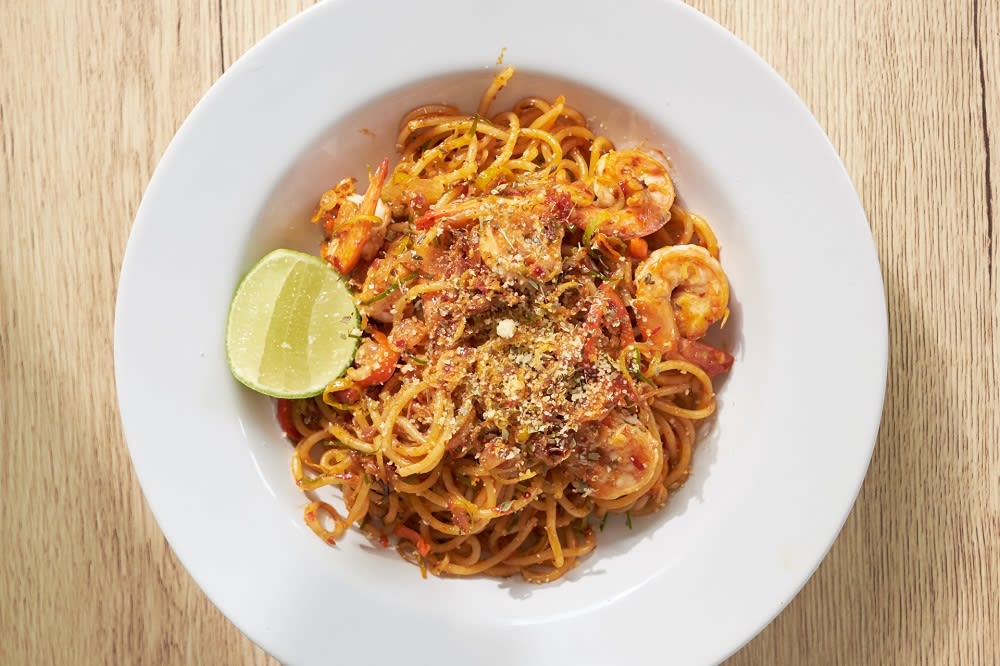 Osteria Del Fornaio was opened in April 2022 on Wilshire and 4th Street in Santa Monica. It comes from the IL Fornaio brand, so it already had a reputation, which could be the reason for its rise in popularity. Either that is the reason, or it could be the delicious food, amazing service, ambiance, location, and INSANE happy hour.
Because it occupies the building that housed the First Federal bank, it has high ceilings, wide-open spaces, and modern elements. You can sit indoors in the bright, modern interior or outdoors on the large patio. At the moment, they adhere to strict social distancing requirements, with tables spread out.


The staff is warm and inviting, and from the moment you first interact with them, you can tell that it will be a pleasant dining experience. The kitchen is behind glass windows, so you can see the chefs preparing the food.


You can drop by to enjoy the shrimp pasta, pappardelle, cavolfiori, ragu, pizza, focaccia, and the bomboloni for dessert. You can also check out their Happy Hour, where you can select their collection of wines, cocktails, and beers.


If you are a sports fan, their full bar has TVs so you can watch your favorite game.
6. Melrose Place LA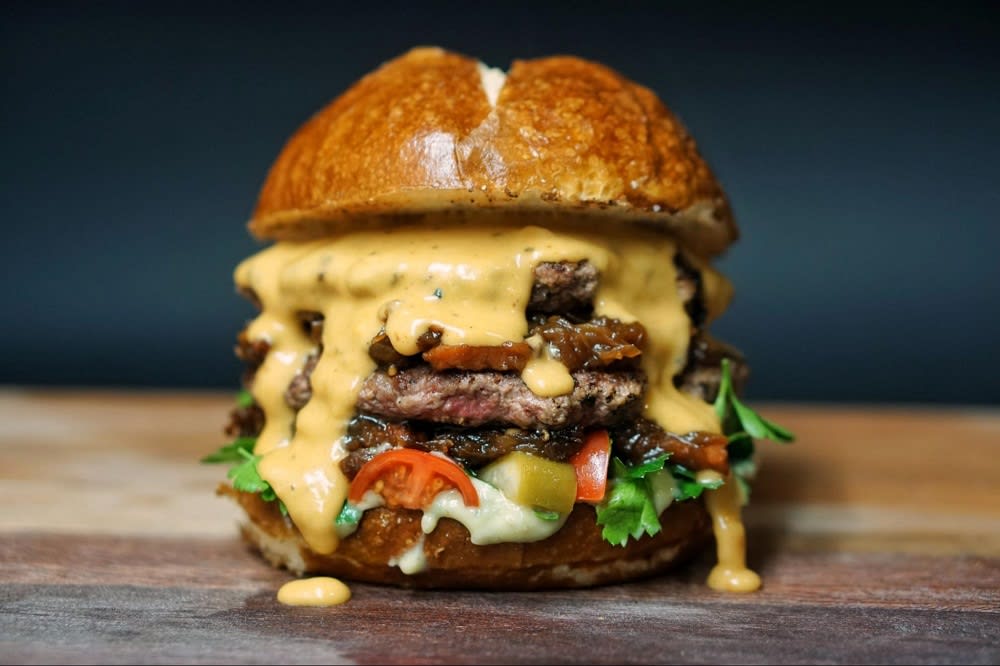 Melrose Place LA was opened in April 2022. It is a three-story restaurant with both indoor and outdoor sections with beautiful décor. It's one of the few hot new restaurants that offers valet parking.
The staff is very kind, friendly, and accommodating. They greet you at the door and then escort you upstairs to the dining area. You have a choice to sit on the rooftop or the indoor area, which has a main and a back dining area.


The rooftop has an amazing ambiance, with live plants and succulents, a live DJ, a bar, and great views. But because it is not that high up, and also because it's in the middle of West Hollywood, they aren't all that great but are good nonetheless. You can hang out there with firepits.


They serve one of the best beets in Beverly Hills. You can also enjoy the spicy vodka pasta, tuna Crudo, squash carpaccio, oysters, cheeseburgers, caico e pepe, and cookies for dessert. You can drop by the bar and try The Meadow and Emerald Tower, which are excellently prepared.
7. Capri at Eataly Los Angeles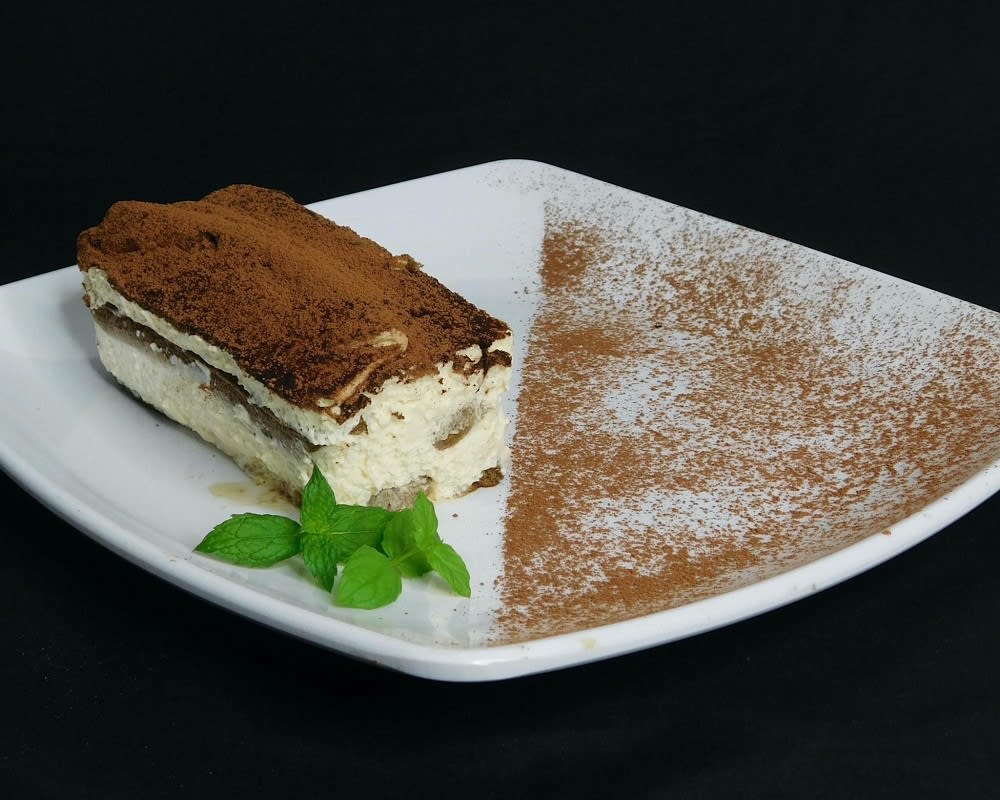 Simply looking at the pictures of this new
Capri restaurant
makes you want to check it out immediately. Bright, airy spaces; a lemon-grove-like interior with branches intertwined along with the ceiling and walls; a perfect blend of green, blue, and lemony yellow colors and decorations; an outdoor seating patio overlooking trees and skyscrapers; blooming plants and flowers; etc. I could go on and on.
The Capri pop-up restaurant at Eataly was opened in May 2022, and it is rising in popularity because of its menu, interior decor, hospitable staff, and so much more. It was created by Chef Giuseppe Manco and serves authentic southern Italian dishes that pay tribute to the beachside restaurants dotting the Amalfi coastline.


Its atmosphere, ambiance, and dishes transport you to the Amalfi Coast. The staff is friendly and kind.


You can enjoy flavorful dishes such as ScialatiellialloScoglio, BransonoAcquaPazza, Cocktail deiFaraglioni, grilled swordfish, limoncello tiramisu, pizza all'acqua, and Sgroppino Al limone among other dishes and cocktails. The wine list has selections from Italy such as Cenatiempo Biancolella, and Granite Mediterranee.
Let a realtor help you find a home in Beverly Hills

Beverly Hills is home to plenty of restaurants to cater to the monied tastes of residents and visitors alike. But the long waits for a table, the difficulty of getting a reservation, and our sense of adventure prevent us from sticking to the same old established restaurants.


That doesn't mean you can't eat out; there are several new restaurants with the same, or better, level of service, food, and ambiance. The seven we have covered above are the hottest new restaurants in the city. If you don't check them out now, you'll be fighting to get a reservation soon enough.


If you are looking for a home in Beverly Hills or want a home valued,
Campbell Wellman Properties
can help you. We have helped tens of residents buy, sell, and invest in Beverly Hills successfully, and we can help you too.
The
CWP team
comprises young, vibrant management professionals and accomplished agents who focus on specific parts of the overall goal. Our knowledge of the city and surrounding areas powers our unique ability to bring buyers and sellers together and guide them to a successful transaction.