West Los Angeles is home to some of the most valuable neighborhoods in the country. With property so close to the city and the beach, the location practically sells itself. Many consider the mansions sold to the west of Los Angeles to be the absolute height of luxury and some of the most competitive real estate in the country.


Venice real estate, homes for sale in Palisades, and Mar Vista condos for sale boast an incredible location and great square footage on top of that. If you've had real estate in this area for at least a few years, it has likely increased in value. You'll want to sell your home for the most possible to make a solid return on your investment, and one way to increase your chance of success is to update and elevate the home's interior.


Depending on how long you've owned the property, the interior design may have become outdated or, in some cases, worn down. Minor flaws like the occasional chipped wall should be painted over. To make your home more appealing to buyers, you may want to consider changing the interior design of your home. With this in mind, let's look at some popular styles which will help you sell your home for as much money as possible.
Sell your West LA home using these interior design tips

Modern interiors are trendy right now

Not only are they popular, but they match the surrounding area exceptionally well. When buying luxury real estate in a major city like Los Angeles, they usually look for something more modern and stylish. Such an interior would go well with Mar Vista condos for sale. Condos are smaller properties, and matching the minimalism which often comes with modern interiors is much easier to achieve in a more contained living space than in a mansion. Modern interiors usually come with a neutral color palette. This color scheme would work better in Mar Vista, slightly further inland than in Santa Monica or the Palisades, where there's lots of foliage, and the houses are likely to have more natural light.


A gray "L" shaped couch
along the wall would afford an impressive amount of seating space without taking up too much of the living room. A glass coffee table — perhaps lined with some sort of reflective metal — would match very nicely. It doesn't have to be all dark colors, however. You could go with white walls and some different colored accent pieces throughout the living room to give it some more vibrance while still maintaining the minimalist theme.

What to do with the interior of a seaside house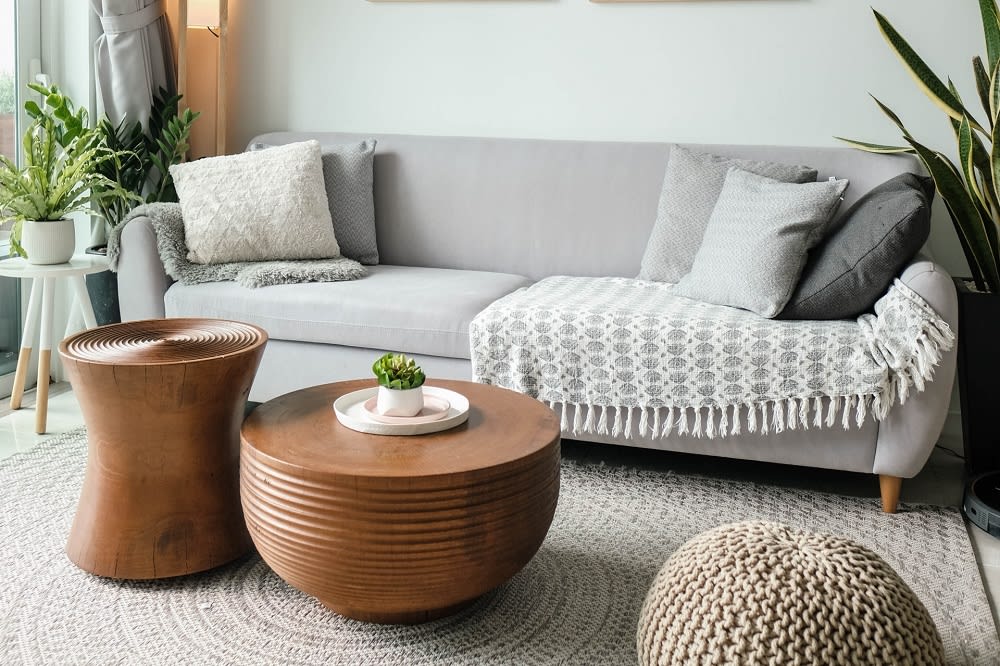 Venice real estate and homes for sale in Palisades are right on the ocean. One of the big draws of homes for sale in Palisades is that it's home to some of the largest mansions anywhere in the country, meaning there are many exciting interior design options that you can go with. Every house is different, so it will ultimately be up to your personal taste, wants, and needs. Keep in mind that you don't want a home's interior to completely clash with the aesthetic cultivated by the architecture and exterior of the property.
Probably the best design for a seaside mansion is a coastal interior. It matches the scenery well without being overbearing and still giving prospective buyers a blank canvas on which they can imagine what they want the house to look like. A
coastal interior
makes use of brighter colors than a modern interior. You could integrate some dark or light blue either in the paint color on the walls or furniture. You can also have some more textured notes like
these wicker chairs
.

Other interior designs you could try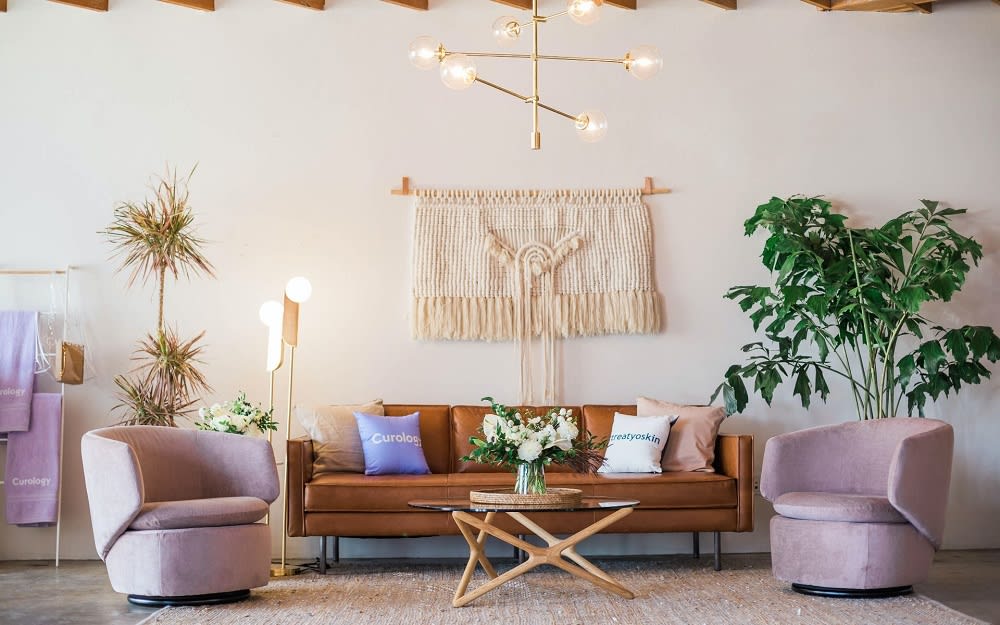 An interior design is ultimately about personal preference. Though you may strive to make every single prospective buyer happy, this is ultimately not possible. If you're designing to try to appeal to more buyers, go with a more broadly appealing choice like a coastal, modern, or contemporary interior. You may also want to try something a little more out of the box, like a bohemian design. These striking interiors use lots of bright colors and have decor consisting of multiple fabrics and textures. It may seem like you're casting a smaller net, but ultimately the best interior will be the one that best matches the house and allows its character to stand out.
You could also try an industrial interior in certain homes for sale in Palisades. This may not seem intuitive as one doesn't automatically associate West LA with such a design, but an industrial interior uses large open spaces, exposed beams, and large windows to allow natural light. If your house is spacious enough, it may be worth a try. If your house is a stone's throw away from the ocean, then maybe this design choice isn't the best, but further in the city, it could really work. An industrial interior home in Venice could be very hipster chic and is worth considering.
Reach out to Campbell Wellman to sell your West LA home
If you're ready to sell your west Los Angeles home or would like someone to help you pick the right interior design to make a more impression on prospective buyers, please don't hesitate to contact
Campbell Wellman
for expert guidance. Campbell Wellman Properties knows what it takes to sell your home for as much as possible so you can make the best return on your investment. Updating the interior of a home is one of the best ways to instantly increase its value without undergoing a serious renovation. In order to take advantage of a profitable sale, consider taking the time, thought, and resources to cultivate an appealing interior design in your home.