You have discovered a gorgeous California property and feel ready to make an offer. Before you take that big step, it is important to consider precisely what you should do next and learn the correct steps to follow to help turn your offer into reality.
Campbell Wellman Properties
has some advice on the process.
Make sure you've been preapproved and have started the loan application process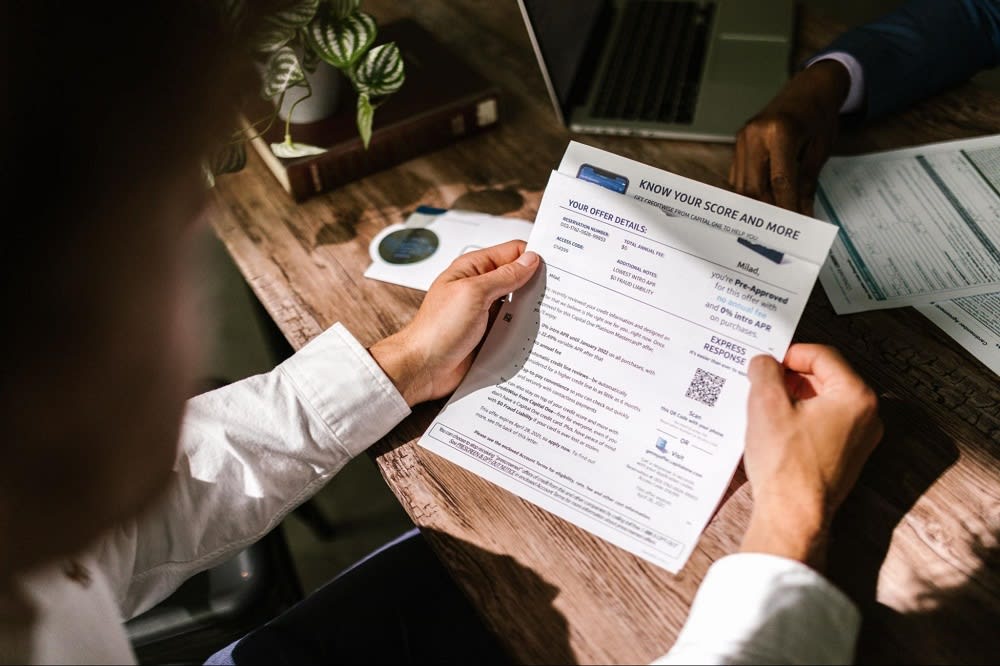 If you've already found a home you love, that means you should have gotten a preapproval letter and began the loan application process. There isn't really much point in looking at houses if you don't even know how much of a mortgage you would qualify for. If you have not gotten this far yet, it's important to get it handled as soon as possible. Apply with a lender. Provide them with your financial documents. Get a pre-approval letter that indicates how much they may be willing to lend you for the home in question. Having this letter in hand will help the seller see how serious you are about buying and that you're ready to make this commitment.
If you do not get a stamp of approval, the bank or agency will guide you on your next steps. They'll help pinpoint which dilemmas you may be facing with your application so you can work on getting your finances on the right track for approval. It's also important to note that a
prequalification amount is not the same as a preapproval
. To get prequalified, a lot less information is looked at. It's essentially a guideline of how much you may be able to receive. The pre-approval letter will indicate a more accurate amount you'd be able to get approved as your final mortgage allotment.
Tell the homeowners you'll pay more than the asking price

The housing market is particularly competitive right now. Paying even the full asking price may not be enough to get your offer accepted. Many sellers are now receiving amounts well beyond what they have asked for simply because of how competitive the market is. People are paying above and beyond to get the homes of their dreams. If you're able, tell the homeowners that you are willing to pay more than the asking price, showing them you're serious about buying the property. If they have a choice between more than what they're after or less, they'll most likely choose to take more.


Just be sure the amount you say you can pay is actually in line with what your preapproval letter said the bank was willing to lend you. You also don't want to use the entire dollar amount listed. Doing so will mean a very high mortgage payment each month that you may not actually be able to afford long-term. Remember, many home loans are based on either 15 or 30-year terms—usually the latter. Remember to factor in other expenses, such as the monthly utility bill you'll be paying and any repairs that might be needed over the years. In general, you should
expect to have to replace
:
Appliances within 9 to 15 years

Water heaters within 10 to 25 years

A furnace within 15 to 18 years

An HVAC system within 15 years

A roof within 20 years
Within 30 years of owning your home, you'll pay most of these expenses at least once, if not twice. Be sure your budget factors these in before accepting a final mortgage amount.
Wait for your offer to be accepted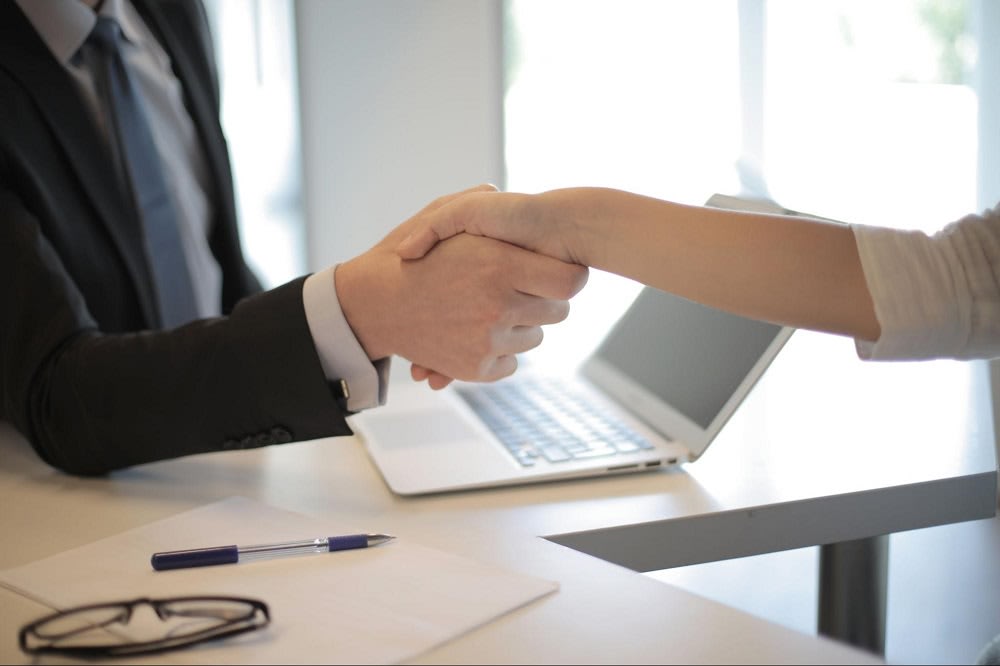 After you've made an offer, there is sometimes a bit of a wait to see if the seller will accept. They may have a contingency they want to add or have questions for you before they accept. Generally speaking, however, most sellers will
deny or accept your offer within just a day or two
. Those 24-48 hours can be excruciating, though, waiting to see if the home you love has a chance at becoming yours.
Ask your lender to pre-underwrite your loan
The
underwriting process
doesn't take place until you're well into the buying process. Many times, the deal doesn't fall apart until it gets into this final stretch. Rather than taking that chance, ask your lender to pre-underwrite the loan. It doesn't finalize the whole process, but it does help them discover any underlying issues with your credit and allow you some time to get them handled before the process is complete. If nothing negative is against you and the lender feels confident that you'd be a worthwhile mortgage holder, this step should give the seller the confidence to continue the sale plan. You'll get to tell them that the loan is pretty much guaranteed already and that you're an ideal candidate to take possession of the home without the worry of the deal falling through down the line.
Schedule the inspections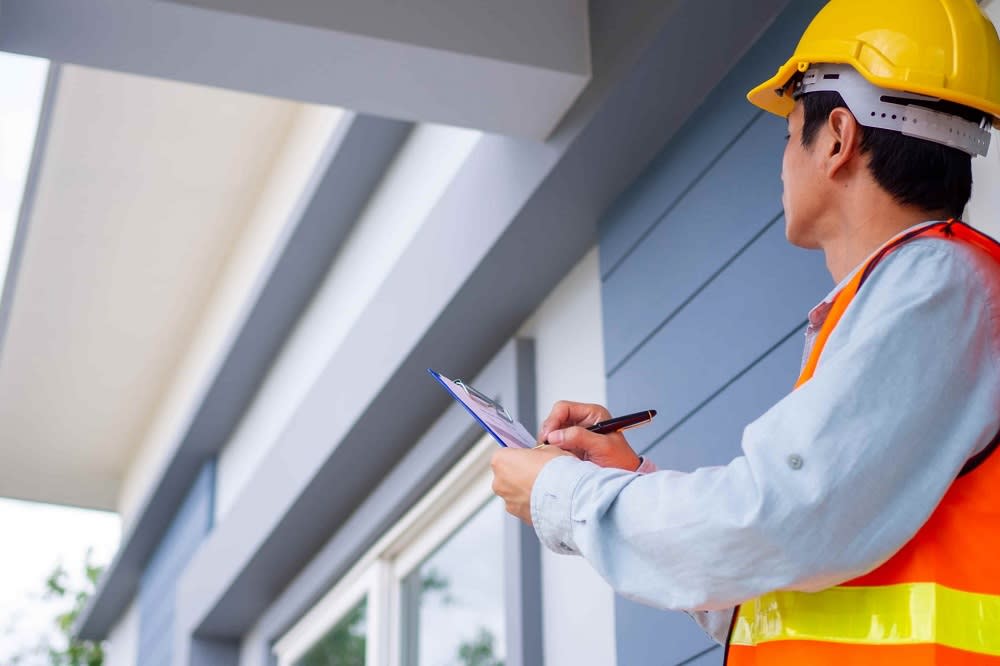 You won't typically get approved for a home loan without having an inspection performed on the property. They need to know that the home they're lending you money to buy doesn't have significant damage or details that could cause a problem down the line. The precise type of loan you're trying to receive will have its own set of rules for which types of inspections you need to be performed. You will need to have an appraisal at the very least to determine if the home's value is truly comparable to the selling price. If it isn't, the mortgage may not go through unless you're willing to pay the difference out of pocket.
You could also end up needing a termite inspection, well inspection, thorough check of the home's foundation, and check on a septic system. Even if these precise types are not required by your lender, you may want to pay for them anyway to truly be sure this home is worth the investment. You don't want unexpected surprises down the line.
Get through the underwriting process
If you've managed to have pre-underwriting done, this part should go faster than usual. If not, this is the part when the lender will confirm your credit score and financial history. They will look at your tax returns and verify your income and assets. As long as everything is on the up and up, this process should take a few days and go smoothly. If anything significant is found within your records,
it could halt the process
or stop you from buying a home altogether until it has been handled. If you have significantly more debt than what you initially disclosed, for example, then you may be out of luck until you pay it off or lower your debt-to-income ratio. The lender needs to carefully examine their risk in loaning money to you and see if it is worth doing so.
Wait for the closing department's final stamp of approval

Even if you made it through the underwriting process and are cleared to close, you still need to wait for the closing department to give their stamp of approval. Review all of the final details and ensure this is a worthwhile deal for both the buyer and the lender. The mortgage information will be detailed, and paperwork printed that needs to be signed and handled on the last closing day. You'll also need to finalize the details of your insurance policy with your insurance company.
Make it to closing day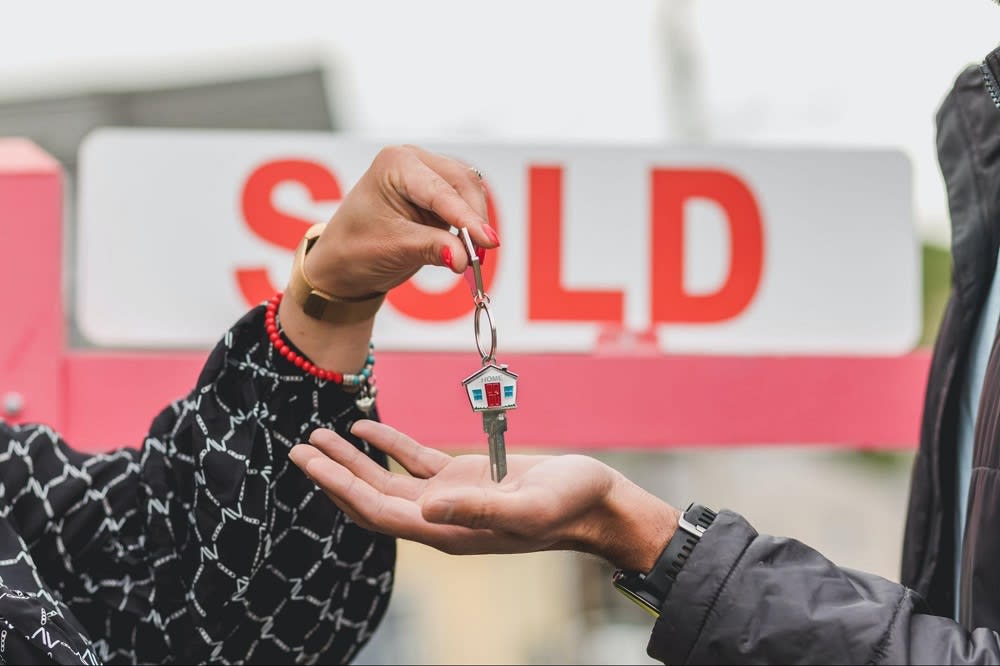 When a closing day gets sent, all parties must attend so they can sign the necessary documents and ensure everything is in order. You must bring your ID to the closing, as well as any money owed to the seller, lender, or anyone else for final closing costs and payments due. Ask for a thorough explanation of the information listed in the paperwork, and be sure you understand precisely what you're signing.
After the payments are made, the mortgage can get recorded into the system. The deed to the house will be transferred as well. This is the final step of the process and ensures the home is now in your name, and your mortgage is set and ready to be handled going forward.
Make the home your own

Once you have the keys to your house, it's time to move in and make it your own. This is the true final step of the process that may be ongoing for quite some time. Not only do you need to move your belongings into the house, but you may need to take some time to make changes to any part of the home you did not actually like. Some people prefer to make these changes before moving in, so they have everything completely in order before they start living there and truly feel like it is their home. Once you are settled in, you can finally breathe and know you have made it through the home buying process.
Working with Campbell Wellman Properties can help
Never hesitate to reach out to
Campbell Wellman Properties
. Whether you've found homes for sale in Venice that you have questions about or are ready to make an offer on a piece of
Palisades real estate
, Campbell Wellman Properties is here to assist you. You'll find the home you love and make it through the buying process much easier with help from a professional.