Are you looking for homes for sale in Palisades where you can work remotely? Remote work has become the new normal for most employees. Working from home helps to improve work-life balance, can help you be more productive, and can save time and money if you were previously used to long commutes and filling up your car with gas every few days. While it has a number of benefits, it can also be difficult to create a home office that works for your needs. Whether you already own a home and want to renovate or you're looking for homes for sale in Palisades that have space you can renovate once you move in, these tips will help.
Pieces and colors that help you work best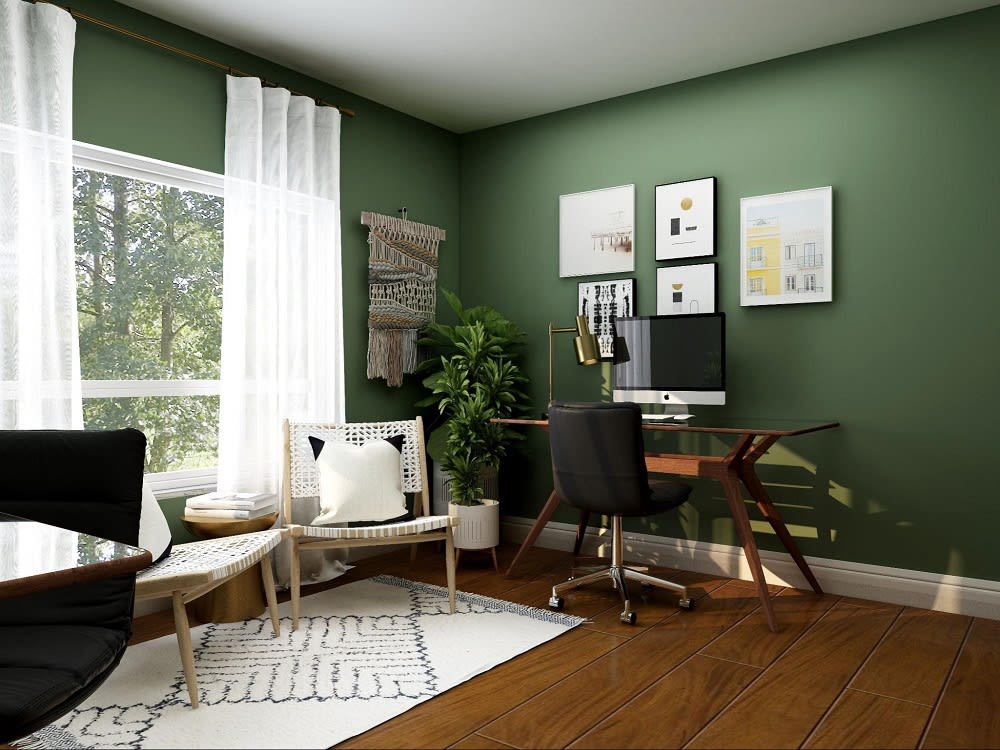 No matter what your line of work, it's crucial to build a home office that allows you to perform your best work. Your home office must be designed for a number of factors, including motivation, a sense of calm, focus, and creativity.

If you're looking for something to help make your office foster creativity, nature is a great option. Put your desk near the windows to let some natural light in and see the natural landscape of the Palisades. You can also paint your walls green or bring in some potted plants to liven up the space. For focus, it helps to keep your home office separate from the rest of your property and get rid of any distractions. You can place metallic colors and metal objects in your office to foster a sense of focus, clarity, and strength.

Energetic and bold elements are not the best for your office if your job is already stressful. Instead, bring in calming colors like soft grays and blues or natural materials like wood to create a calm environment. And to make your space feel more motivating, display some mementos from work mentors, photos, art, and reminders of your achievements in your office.
Optimal noise levels and lighting

It's essential to use optimal lighting strategies in your home office to decrease eye fatigue and headaches. Natural light can also trigger the release of endorphins that boost your mood and energy levels. Having a mix of natural light, lamps, and overhead lights helps create a work environment that can be changed depending on the weather, time of day, and your personal preferences.
Most employees tend to work their best in a calm and quiet environment, so think about having a solid core door if you live and work in a home with other people. If you are unable to get away from the hustle and bustle of your household, you can simply purchase a pair of noise-canceling headphones to cut down on the
noise levels
.
Ideas for if you have less space

If you don't have enough space in your home for a dedicated office, you need to be a little more creative to figure out how to create a workspace. You could try turning your wardrobe or closet into a miniature office by removing or adding some shelves. Try adding a desk to this space that either folds or slides into the wall. Also, don't forget spaces like your garage, your shed, the basement, the loft area, the attic, or the space under the stairs. While these spaces might seem a little uncomfortable or dark, you can hire an excellent remodeler or designer to create a productive and beautiful workspace in a previously underused area of your property.
Organization and storage options
Without enough
shelving, cabinets, or drawers
, clutter can accumulate fairly fast in your home office. That's why it helps to add attractive and functional baskets, bins, and other portable organizers to your workspace, as well as boxes and cable organizing clips to keep all your power cords in place. You can also optimize your home office to organize and manage your time properly. Think about adding a chalkboard wall or a huge wall calendar to your office if you like to see your schedule in an aesthetically pleasing way. You can add a chalkboard wall by either using chalkboard paint or installing an actual chalkboard.
Office chair ergonomics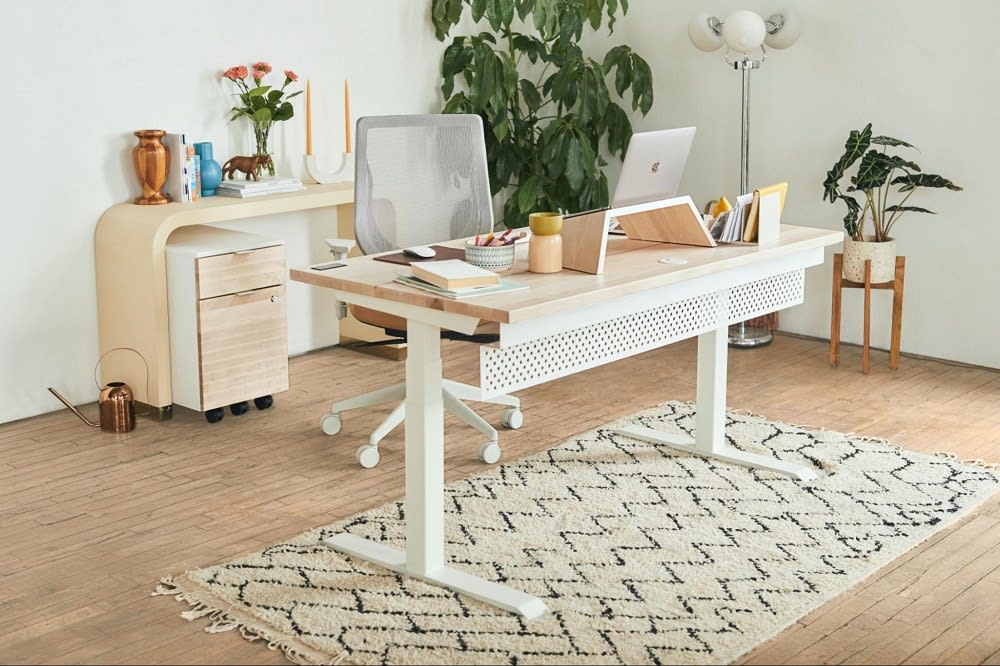 When you're working for long stretches of time, you should have a comfortable and
ergonomically friendly
office chair. Hunching over your computer in a stiff dining chair is not very comfortable and can lead to chronic injuries like back pain and carpal tunnel syndrome. That's why it's important to have a desk and chair that adheres to the main principles of office ergonomics to help you prevent these injuries, including keeping your knees level with your hips, keeping the top of your computer screen an arm's length away and at your eye level and keeping your wrists straight with your hands either at or below your elbow level.

Even if you don't do anything else, you should purchase an office chair that allows you to sit in a comfortable position. Most office chairs allow you to adjust both the back and the seat height. It can also help to buy an adjustable standing desk, particularly for those who want to move around while they're working.
Tea or coffee station

You can prevent frequent trips to the kitchen by creating a small tea or coffee station in your home workspace. You will save plenty of time in your day and keep from being distracted from your work by other things in your kitchen or the rest of your home. When you're remodeling your home office, you can either create a built-in coffee or tea bar, or you can simply set up a small table in the corner of the office. Make sure to coordinate the location of the tea or coffee station with the power outlets for the electric kettle or coffee maker.
Looking for new homes for sale in Palisades?
Reach out to trusted Palisades real estate professional
Campbell Wellman
for guidance.